Massage therapy uses a variety of techniques to manipulate your joints and soft tissue to improve your body's overall health. Massage increases the body's supply of oxygen and nutrients to your muscles, which help release waste from the muscle tissue. Massage also accelerates your body's own natural ability to heal itself.
Come and get a relaxing therapeutic massage here at A&M Therapy in Merritt Island by the talented hands of Ms. Carolyn Wood.
Carolyn is a mother of four with a passion for helping to improve the quality of people's lives. She graduated from Florida College of Natural Health Massage Therapy program in order to become a licensed massage therapist, and she has over 10 years of soft tissue and manual therapy experience. She holds a diploma in Holistic Health practice and is also a Certified Master Clinical Aromatherapist, Master Herbalist, and Certified Lifestyle and Wellness Coach. All certifications were obtained through her studies with the American College of Healthcare Sciences. She offers a lengthy background in medical massage, specializing in customized therapeutic massage, and she is educated in many different modalities such as trigger point therapy, acupressure, shiatsu, table Thai, Russian, cranial sacral, reflexology, Swedish, deep tissue, sports and injury, pregnancy, oncology, and hot stone.
We offer several massage options:
Athletic Rub
50 minutes $85
80 minutes $120
Swedish massages:
30 minutes $44
60 minutes $70
90 minutes $104
We also offer massage packages:
Five 30-minute sessions $198
Ten 30-minute sessions $396
Five 60-minute sessions $315
Ten 60-minute sessions $630
Add Ons: Reflexology
Aromatherapy: $10
To schedule an appointment, call (321)986-8812. 
Your body will thank you!
---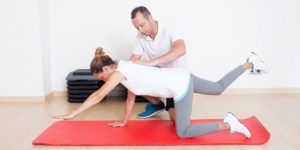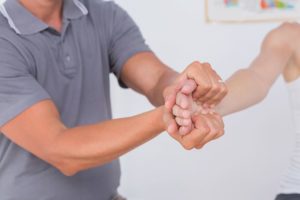 Overall Wellness and Relaxation
Massage Therapy is the assessment and treatment of soft tissue and joint dysfunction and pain. Massage can help restore flexibility and range of motion as well as increase overall wellness and relaxation.
All types of Massage Therapies
Treatment can include myofascial release, thai massage, acupuncture/ electro-acupuncture, therapeutic ultrasound and taping, IFC, joint mobilization, home exercise and cupping therapy.